Publer Workspaces | Designed for
The ultimate set of Social Media Management tools to scale your team's work and deliver quality & quantity to your Clients.
Discover the advanced collaboration features of Workspaces - designed for ambitious and large teams.
Get started for free
Enjoy A Seamless Post Approval Workflow
It seems like there's a notification for you below!
Dedicated Workspaces
Stay Organized As You Scale
We dare you to take on new clients and challenges! As your business grows - Publer will keep you organized.

Dedicated Workspaces allow your team to sort & organize each brand, business, or client you're working on into separate digital environments.

In just a few clicks, you can smoothly switch between Workspaces and enter completely distinct projects - each with their own social accounts, members, media, and content.

With Publer, you can easily manage your workflow by creating a workspace for each brand, business, or client that you are currently working on.
Get Organized
Invite All Your Rockstar Collaborators
To Join In The Fun!
Publer's Workspaces are a great fit for employees, clients, collaborators, freelancers, or seasonal guests.
You decide who gets in. You decide on their permission levels.
Build Your Team
Admin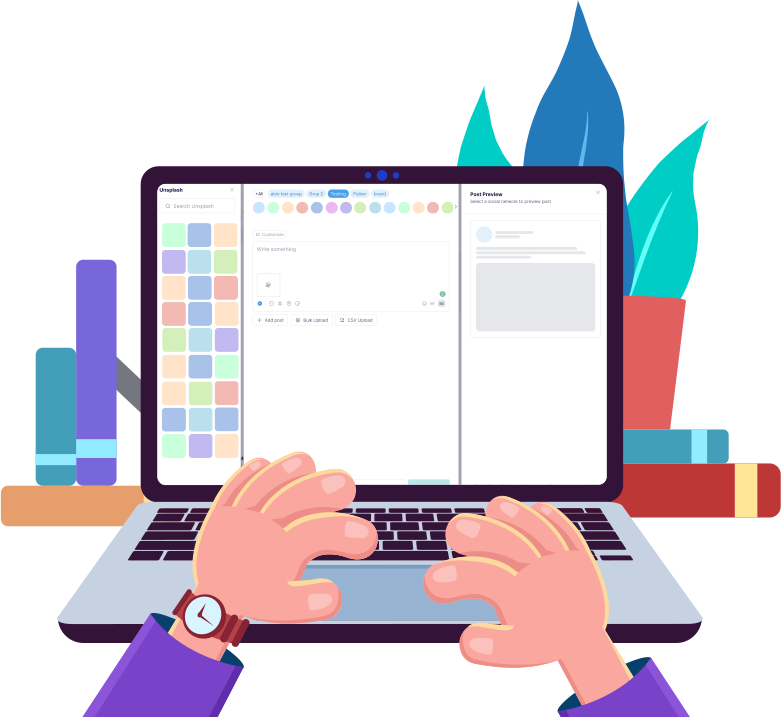 Editor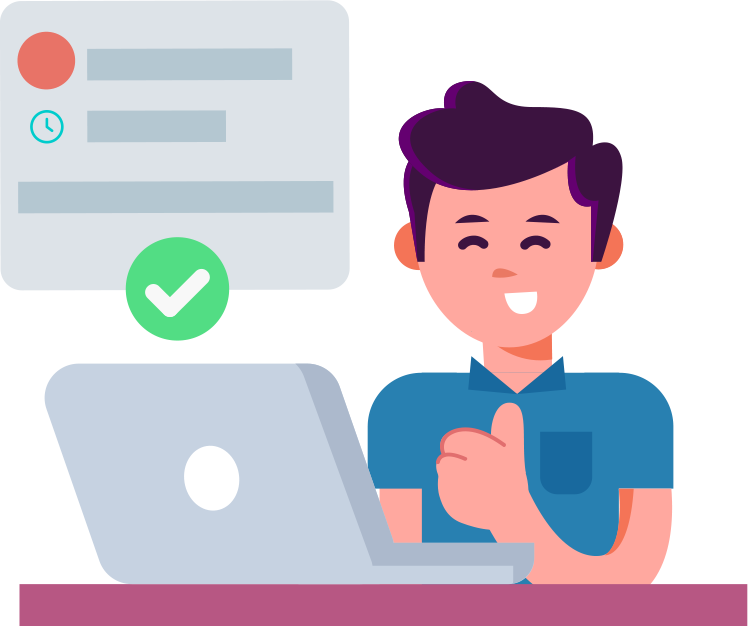 Client
Getting Internal & External Approval
A Two-layered Social Media Approval Process
We know how crucial instant feedback can be for your social media work. But gone are the days of expecting news from emails, spreadsheets or chat messages.

With Publer, not only can you get approval from internal upper management but also from your clients or any other stakeholder that needs a final say.
Get That Approval
Collaborate Within Publer
Communication Made Easy With Internal Notes
Notes can be incredibly useful, especially when working with multiple clients.

Internal or external Workspace members can leave notes and comments on specific posts, helping everyone stay on the same page and organized.

They are hard to miss, and always right next to the post.
Leave a Note
Oversee and Preview The Content Calendar
Client Calendar and Post Preview
We all know how important presentation is.

With their own Calendar View inside Publer, your Clients will get a personalized presentation of all upcoming posts to see the bigger picture on the prepared content plan.

And for those interested in details, the Live-Post Preview feature will show posts exactly as they'll look live.
Preview Your Work
Publer Analytics
Use Analytics To Inform Your Decisions
Keeping track of your team has never been easier with Publer Analytics.

Stay up-to-date with each client's social media statistics, and check every Workspace member's results in one dashboard.

Export insights to a PDF file, analyze the performance, and improve results or keep up with the great work.
Get Insights
Extra Security
Two-factor Authentication
Add an extra layer of security when when managing your social accounts with Publer by enabling 2FA for you and your members.

You can use any major 3rd party authenticator app such as Google Authenticator, Bitwarden, 1Password, LastPass, Twilio, etc.

Do not neglect online security if social media is your or your client's biggest asset!
Enable 2FA
Frequently Asked Questions
Most common questions and answers related to workspaces and collaborations.
If you're still not finding what you need, chat with us or visit our Help Center.
Can I add clients to a Workspace?
Clients are the most special members in your Workspace. Based on the permission levels you decide when inviting, clients can add social accounts and create, edit and delete posts, or both, or neither.
How many Workspaces can I create on Publer?
As many as you want! Create all the Workspaces you need for a smooth experience with Publer's Professional and Business plans. The number of social accounts and members that you can have depends on your subscription. You can increase or decrease that number at any time at your Billing page on Publer.
Can I see the created/scheduled posts from a specific member?
You can filter all the posts for a specific workspace/account by member. Moreover, you can filter Analytics by member so that you see how well the posts of that member performed.
What social accounts can my members see?
The owner can specify which social accounts each member has access to. Each member will be able to see and use only the social accounts that the owner has assigned to them. If they're given the option, Admins and Clients can also connect their social accounts to a Workspace.
Can I move a member from one Workspace to another?
There's no drag-and-drop functionality for members in different Workspaces. Still, you can easily add the same member in more than one Workspace on Publer, and it will still count as one member.
Is the Two-Layered Social Media Approval Process Required?
In short, no. According to your Workspace and member configuration the Social media Approval Process is totally optional. You can choose whether you want the content to be approved only by the internal team , only by your clients, by both or neither.